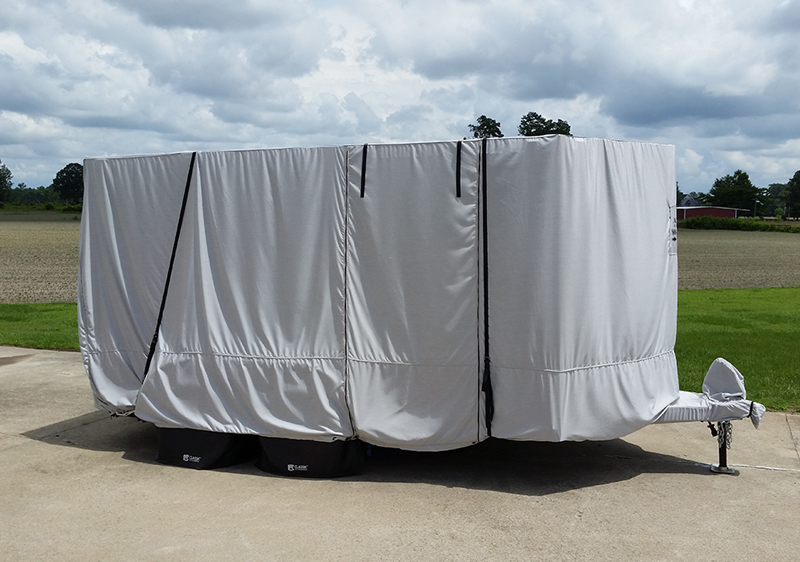 Cargo and Utility Trailer Covers
Cargo and Utility Trailer covers from Calmark Cover Company are made to order – cut to fit the exact length, width and height of your cargo or utlity trailer. It comes with a custom zipper door (where required) for easy access and our FSR construction and friction reducer tie straps – AND our exclusive new feature, the "Quick and Easy Tie Down System".
Made to order with Sunbrella® with a FULL 6-YEAR WARRANTY!
NOTE: To assure that your Class A Motorhome cover is fabricated correctly to the exact length, width and height of your RV, we request that you physically measure the dimensions shown on the two diagrams below.
PLEASE DO NOT USE MANUFACTURERS SPECS.
All CalMark RV covers are breathable, water resistant, non-abrasive and mildew and dry rot resistant.
*Any pictures or photos represented on this site do not necessarily indicate actual color of cover material.