Protecting Your RV From The Elements- April 18, 2018
Protecting Your RV
Now that Spring is in full swing, it's time to pull out the RV from the rv garages and get it back on the road again. But what sounds like a dream, could end up being a nightmare if you haven't protected your RV from the elements all winter. Even if your RV is garaged, a high-quality, handmade, custom ordered RV cover from CalMark Covers Co. can save you thousands of dollars in damage from bird droppings, bugs, dust, and rodents that want to chew through your home on wheels. Having a replacement skylight dome is a good place to start because of a leaky skylight dome can ruin an RV with water damage. But for most of us, we will need a larger variety of parts to keep our RV in good shape.
Whether you're looking for Hobby Motorhome Parts, or simply enhancements to your RV/Motorhome, we can help!
Here are just a few reasons why a CalMark Cover Co. featuring Sunbrella® Fabric is Vital for any RV owner who wishes to protect their investment from the harsh elements.
• UV degradation causes loss of value and fades paint job
• Compromised paint can lead to damaged underlying metal, plastic, and rubber
• Most importantly, a CalMark Cover provides excellent protection from water damage
Imagine all the money you will save on maintenance and Cleaning when your rig is protected all year long! At Calmark, they turn the ordinary into the extraordinary with their innovative design and state of the art customer service. All CalMark Co. covers come complete with:
• Exclusive FSR(Fabric Stress Reinforcement) roof construction for longevity/strength?
• ONE zipper door entry?
• Invisible backed zipper to prevent scratching?
• Double stitched seams for strength?
• Ample Oxidized tie down straps with quick/easy release buckles?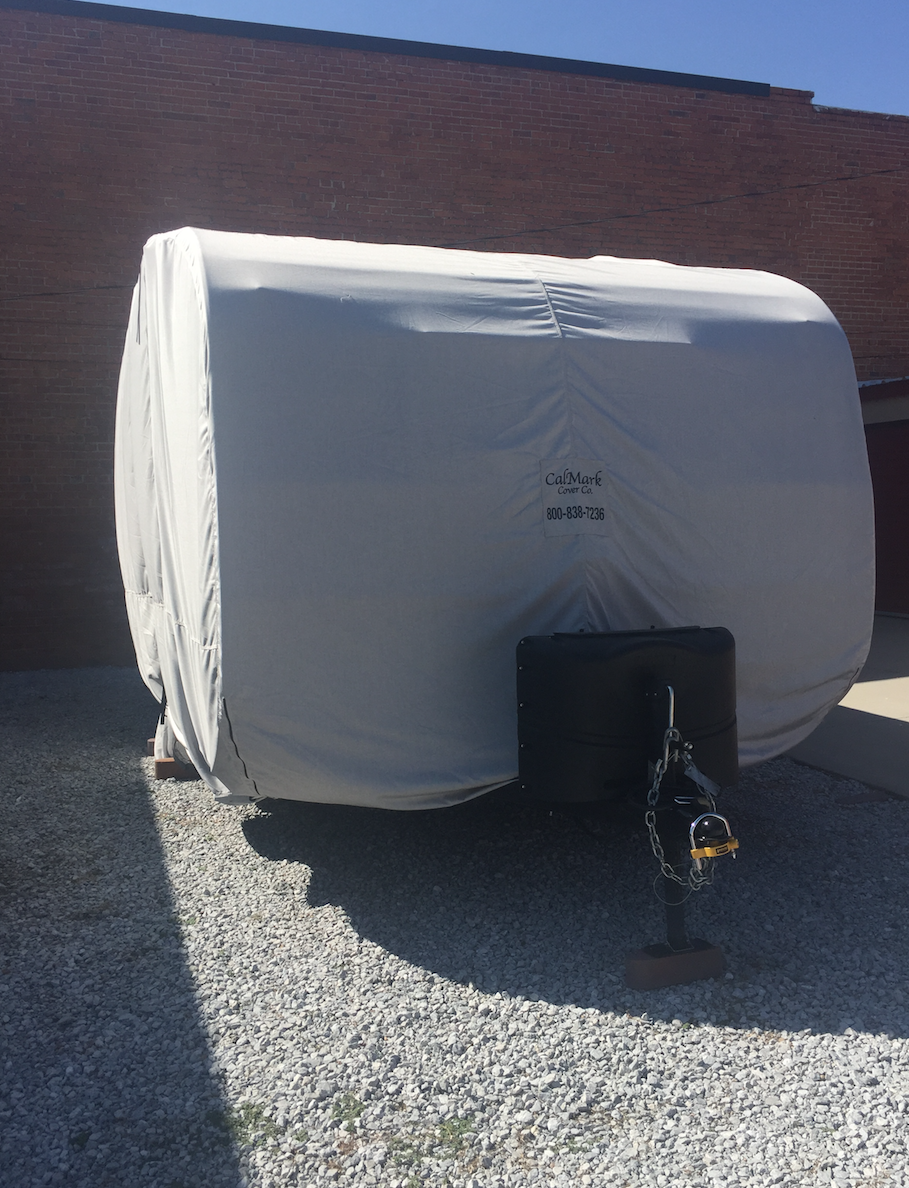 Every 100% Made in the USA CalMark Cover Co. comes with an amazing 6 year warranty featuring Sunbrella® – woven acrylic fabric. This superior material has a high UV rating, is breathable, water resistant, non abrasive and mildew and mold resistant. There is simply no better choice on the market for protecting your RV, Motorhome, Camper, 5th Wheel, Travel Trailer, Toy Hauler or other recreational vehicle. Don't wait till your RV to looks shabby.
Check out testimonials from Calmark Cover owners and Get a FREE FAST QUOTE today! www.calmarkcovers.com
Calmark Cover Co. Leaders in Protective RV Covers Since 1982.
High Quality-Affordable Prices