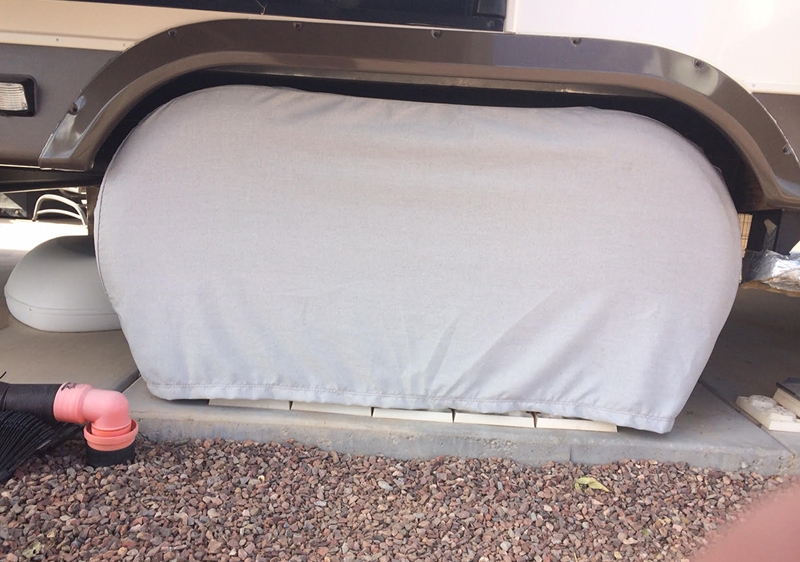 Accessory Tire Guards Covers
Tire Guard covers from Calmark Cover Company are made to order – Please provide us with the tire size information located on the side wall of the tire to be covered.
Dual Axel Tire Guards orders will need to fill out a dimension sheet that we will provide upon request.
Made to order with Sunbrella® Fabric.
All Tire Guards covers are breathable, water resistant, non-abrasive and mildew and dry rot resistant.
Please note:  Tire Guards are exposed additional outdoor elements such as salted snow, animal erosion from chewing or urination and therefore are not covered under the 6 year warranty.
*Any pictures or photos represented on this site do not necessarily indicate actual color of cover material.